Follow Friday is a feature created by
Parajunkee
and
Alison Can Read
. It's a fun blog hop where you meet other book bloggers and find people to follow.
What Blogs are you thankful for?
Oh goodness. I hate the idea of this question because I just know that I'll leave someone off. There's a lot of blogs and bloggers I'm thankful for. Without the encouraging and wonderful book blogging community I wouldn't have a book blog.
I knew Wendy Darling over on Goodreads before I ever had a blog. She has always been one of the most kind and encouraging bloggers that I've known.
I love all these girls and this blog. Flannery makes the best graphs, I find myself saying "heck yeah" to Tatiana's reviews and Catie is just a great friend/blogger/person.
Steph and Kat run a GREAT blog. It's hilarious, snarky and informative. They're also really fun to talk to on twitter and Goodreads.
Kara is a great friend to bloggers everywhere--offering support when authors go cray-cray, retweeting posts and just generally being great to talk to.
Maja is quite the reviewer and her blog is excellent.


Ash is great. She's fun to talk to and has good taste in books.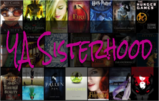 The Tournament of Heroines was one of the first blogging community events I experienced. I represented Luna Lovegood and had a lot of fun. I'm grateful for that opportunity.
Mindy was my competition (representing Sophie from Hex Hall) in the Tournament of Heroines. I could've not asked for a more classy competitor. Some of the other match-ups were a little more feisty but we became friends and I supported Sophie after Luna was knocked out.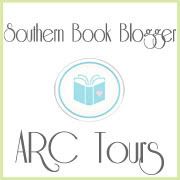 Love the ARC Tours for Southern bloggers.
And yes there are more: I have say that Megan at
Book Brats
is an excellent twitter companion and blogger. I could not find a button on her site BUT she's great.
Forever YA
is the first blog that I ever truly loved. And of course I think we're all thankful for our
Parajunkee
&
Alison Can Read
. This blog hop has introduced me to say many great bloggers and that wouldn't have happened without you.
I'm sure I've forgotten somebody and I APOLOGIZE profusely. My google reader is a hot-mess right now and I'm currently organizing and cleaning it up.